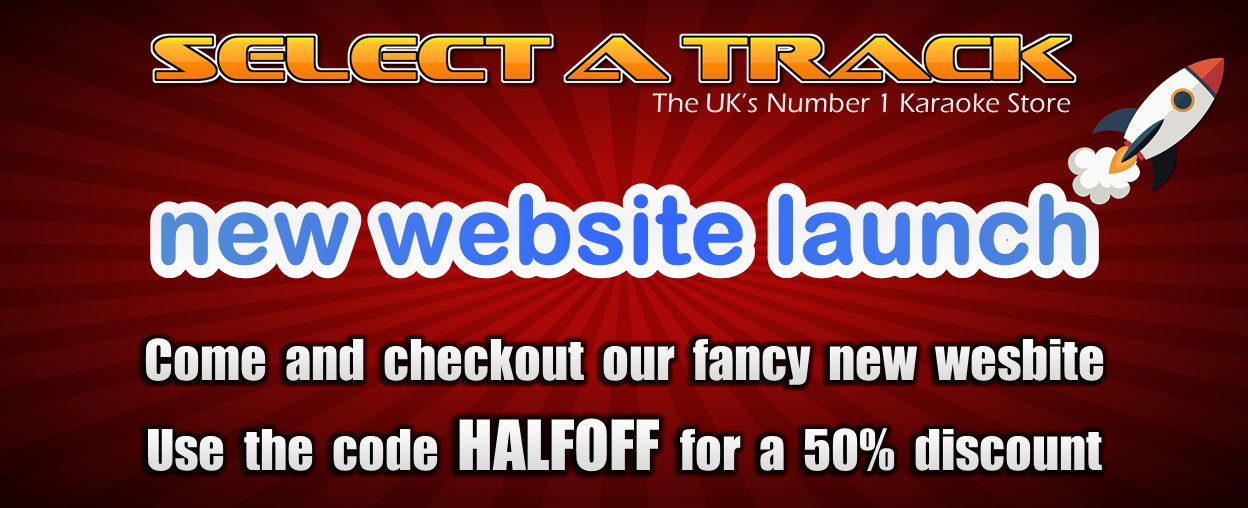 Welcome to our brand new website, we hope you like it.
We have addressed some of the issues with the old site whilst hopefully improving in lots of areas. Below is a quick summary of some of the cool features of the new site.
REWARD POINTS (LOYALTY SCHEME)
Probably the most requested feature from our old website was a loyalty scheme, rewarding our regular customers with their continued custom. Well we are happy to say this is now in place, for every £1 spent you will earn 5 reward points, and each reward point is worth 1p. These will automatically build up in your website account and can be redeemed against future purchases once you have reached 200 reward points (£2).
FORMAT TABS
You can now select your desired format before searching for tracks, meaning you will only be shown tracks available in your selected format, meaning no more trawling through search results which are not relevant to you.
ARTIST & SONG TITLE SEARCHES
You can now put any part of the song title and artist in the search box at the same time, meaning if you are searching for a song with a very common title such as STAY by ETERNAL, instead of just searching for STAY and trawling through the results until you find the version by ETERNAL, you can search for "STAY ETERNAL" to show only the version you require.

DOWNLOAD LINK EMAILS & 48 HOUR EXPIRY
We no longer limit customers to 48 hours to download their tracks, and download will also receive an email with links to download the files as well as being able to download them from their website account.
INTERNATIONAL POSTAGE NOW ONLY £3
Due to improved rates offered to us we have been able to drop our international postage charge to just £3. Sorry, if you are in the USA due to licensing restrictions we are still unable to supply to you :o(
IMPORTANT
Existing customers should be able to login using your existing details, however some accounts may have been lost during the changeover, if you have any problems logging in try using the password reset tool or contact us.
Unfortunately order history could not be carried over from the old site, but we can provide order history manually if required.
If you have unused credit on the old site please contact us... don't worry you will still be able to use it :o)